Plan A Gift
Donor Stories
Michelle Bahe
Member of The Guardian Society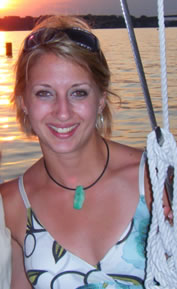 "Children's National's world-renowned clinicians and researchers are what brought me here as a new employee. Their passion and commitment to improve the health and lives of all children continue to inspire me every day.
Not long after I began working for Children's National, I learned I could donate a portion of my life insurance plan to the hospital to support its great work while still designating a portion to my parents and siblings! Without dependents of my own, this was a creative way for me to impact the life of a child. It was a win-win scenario and much easier than I thought. I simply entered Children's National name, address, and tax ID# on my plan's beneficiary designation form. Simplicity at its best.
At this stage in my life, I don't have significant financial resources to help make a difference in the world. But, through this type of gift, I can and will eventually make a difference in the future of pediatric health care."
Michelle Bahe has created her legacy by providing for healthy children in her estate plans. What will your legacy be? Contact us to learn more.