Plan A Gift
Donor Stories
Monique Boulanger
Proud Loyal Donor and Member of The Guardian Society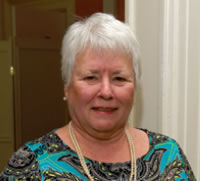 "I moved to the United States more than 40 years ago and heard about the great work at Children's National. I wanted to help in even the smallest way, so I became a supporter and still am today. A couple of years ago, I visited the main campus of the hospital. I was greatly impressed with not only the physical space but also the many services offered–from primary care to research–and especially the guiding philosophy of family-centered care. The passionate focus of the staff on "the kids" and their healthy futures was palpable!
All of this inspired me to think about my legacy. I am proud to be a loyal donor and a Member of The Guardian Society. Now I'm working on becoming a volunteer at Children's National!"
Monique Boulanger has created her legacy by providing for healthy children in her estate plans. What will your legacy be? Contact us to learn more.